Fluorescent lamps are commonly used every where. These lamps are more energy efficient than ordinary incandescent light bulbs.
In an incandescent light bulb, light is produced by the heating of filament. It has a carbon-based filament in the center of the bulb connected to the two terminals and maintained at vacuum glass chamber. This filament has a high resistance to electric current.
The generator is a device which converts the mechanical energy into electrical energy.
Construction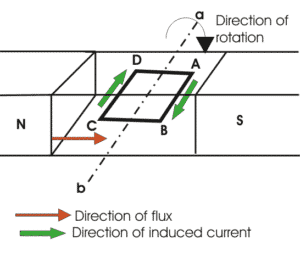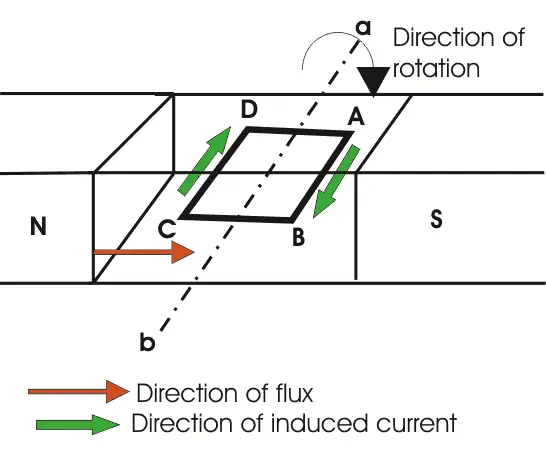 In order to understand the operation of a simple generator, consider rectangular coil ABCD placed in a magnetic field as shown in the figure. The two ends of the coil are connected to the two copper half rings (or split rings) R1 and R2 called commutator. There are two carbon brushes B1 and B2 which press lightly against the two half rings.